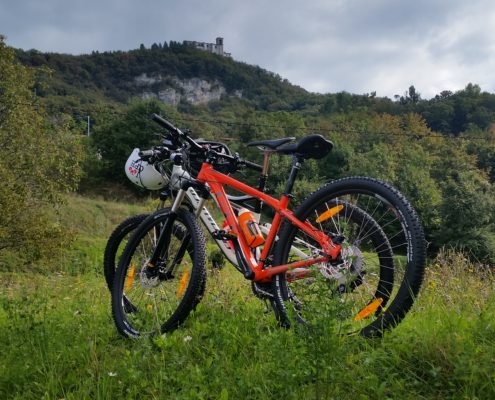 Introduction
I am the fond of cycling; my name is Alberto  and I will be your reference as far as bike travels are concerned, simply by giving advice for the right equipment and by answering question also technical about our itinerary suggested and their level of difficulty.
My main aim is to drive you into new bike paths and new emotions; according to this, when possibile, I'll try to make your trips more pleasant, by matching sport with cultural and why not culinary experiences.
I am "Mountain Bike Guide", the excursions will be lead by myself or by another local certificated guide of our group.
No matter of the level of the trip, I ensure you that amusement and a positive state of mind will be always with us!
Our target are people that enjoy riding bike and love staying among nature; we have itinerary of different levels of difficulty, both for families or simple fond that like cycle paths and people who love a demanding off-road.
Thanks to the use of two wheels, it will be possible to discover clear corner of territory, beautiful landscapes and pieces of history catching emotions that originate from various trips.